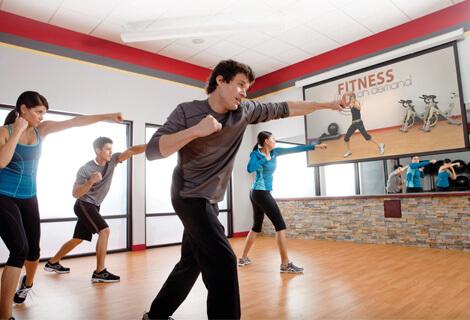 Fitness on Demand uses a high-def video system to deliver popular workouts with first-class instructors, allowing you to workout by yourself or with others.  Get the body you always wanted with Fitness on Demand!
Fitness on Demand is free to all Fitness Center members.  There is a $3 charge to non-members.  FOD is available anytime the Fitness Center is open unless there is a previously scheduled class in the room. Click the Schedule below to view available times.
"FOD is like having your own personal trainer while you workout."
                                                                                               Michelle S.